We are leaders in
digital systems

for

emergency care

Aweria is Sweden's first specialised IT platform for emergency care. The system is developed in cooperation with our customers and is based in the unique conditions and needs that exist within emergency care. The result is user-friendly, modern and safe applications that optimally streamline, facilitate and help emergency care professionals to make the right decisions quickly.
"Aweria is a boost for patient safety and increases productivity."

Mattias Morin, Operational Manager
Emergency Care, Region Norrbotten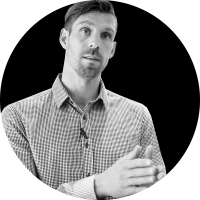 Region Norrbotten was one of the first to implement Aweria's digital platform in its emergency care processes. Hear representatives for Sunderby Hospital talk about the effect the implementation has had on their business.
Would you like to know more about Aweria?

Please call us, or book a demo
Aweria is currently used by Västerbotten County Council, Region Halland and Region Norrbotten. Together we create safer and better emergency care.